Art is Ageless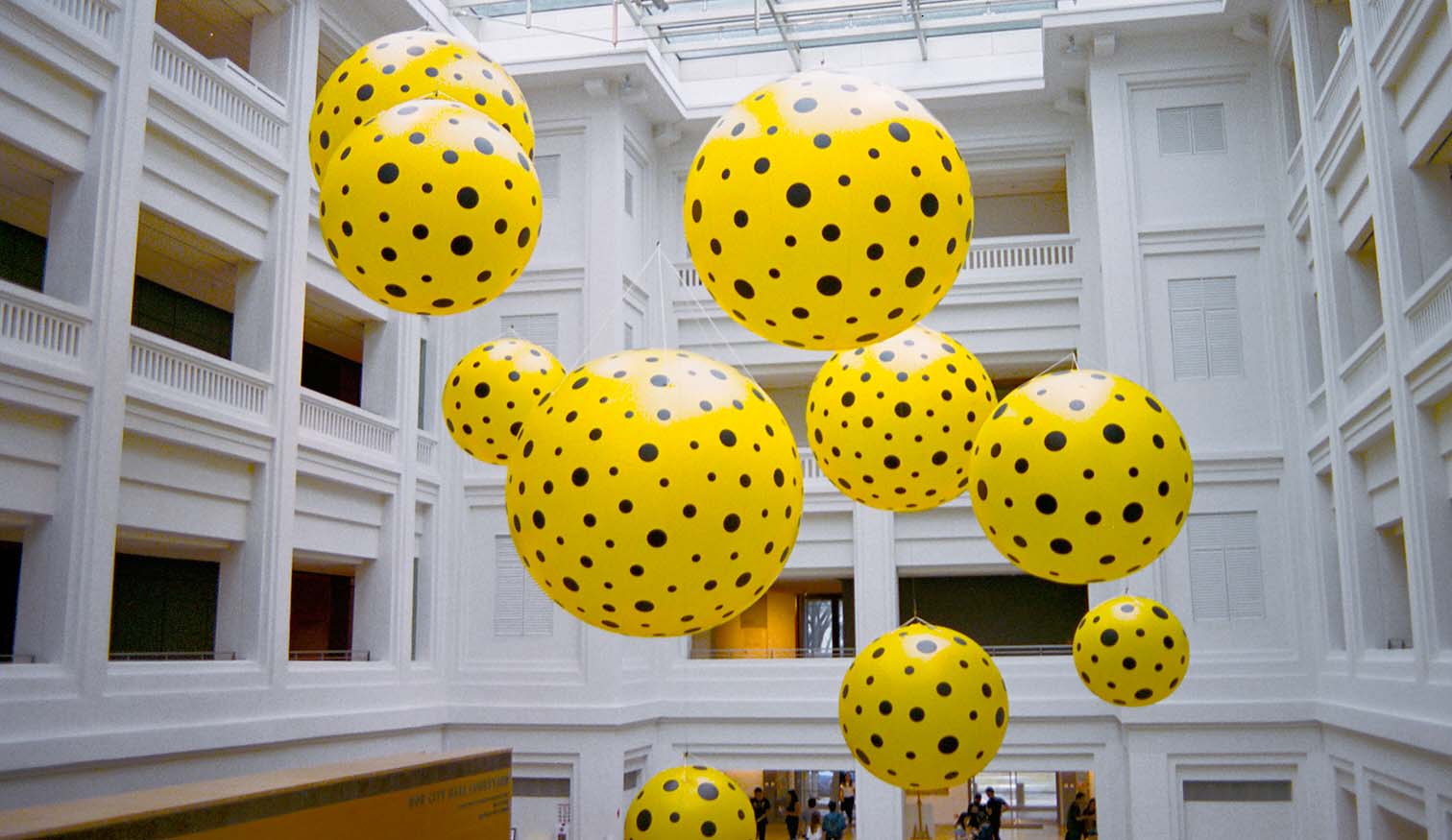 Yayoi Kusama – Dots Obsession
Never Too Young or Too Old to Be an Artist
There are a lot of preconceived notions in the art world. Probably some of the most damaging are the ageist views many galleries and collectors have. If an artist hasn't gained recognition and success by a certain age, the odds of the art world taking notice can be challenging. Even if an older artist has just hit their artistic stride, no matter the decade.
But the truth is, artists begin at all ages. Many begin when they are very young and continue long into their golden years.
A quick trip through the topic reveals that some of the greatest artists to ever pick up the brush broke with our expectations of age.
Why You're Never Too Young to Make Art
The art world always needs young people to join the conversation. The younger generations bring fresh perspectives and don't carry the same old prejudices. What's more, the future is the world they will have to live in, so they should have some say in it.
People who start young have plenty of great company. Salvador Dalí began painting at the age of six. The nascent start goes for Leonardo da Vinci, Albrecht Dürer, Artemisia Gentileschi, Edward Hopper, Jean-Michel Basquiat and Pablo Picasso as well with early astounding works that foreshadow the masterpieces to come.
Australian artist, 15-year-old Aelita Andre, currently recognized as the youngest art prodigy, sells her paintings for over $50,000. When she was 4, she landed her first solo exhibition in NYC. She started creating with paint at just 9 months old when her father, a painter, placed a canvas on the floor. Influenced by nature, music and the universe, her artwork shows talent far beyond her years. She is constantly expanding her global recognition with exhibitions in Japan, China, US and Russia.
Why You're Never Too Old to Make Art
On the other end of the spectrum, many aspiring artists are worried that they are too old to make art. They say to themselves, "If only I'd started earlier…"
But age is no reason to stop pursuing art. There are a surprising number of artists who got their start very late in life. Hilma auf Klimt didn't begin her timeless masterpieces until she turned 44. Yayoi Kusama didn't get widespread recognition until she was 60. Pop artist Alex Katz was almost entirely unknown until his 30s. Judy Chicago reached prominence as a leading artist of the 20th century when she debuted the Dinner Party at 39; and the amazing Lee Krasner, often eclipsed by her legendary husband, Jackson Pollock, didn't get a solo show until she turned 42.
The thing that keeps great artists eternally young is the breadth and depth of their internal emotional access to the zeitgeist. Their infinite drive to create. What you're paying for is their genius…their POV. The unique, stunning point of view that has the eternal power to express the inexpressible.
It is a powerful thing to have a piece of genius hanging on your wall. An amazing piece of art that is the unique vision of an artist you admire, who was able to distill in one frame an unforgettable moment. Genius holds value. And Value appreciates.
What's interesting is we all have our own idea of what 'genius' is. Art that moves certain viewers deeply will be utterly of no interest to the next viewer.
The art of Yayoi Kusama, 92, moves crowds of all ages…her most enthusiastic demographic being the throngs of young social media users all over the world featuring themselves within the extraordinary worlds she creates. Many of them have no idea how old the living artist is…they just know how her art makes them feel.
And many artists have worked long into their life, remaining productive and relevant. Georgia O'Keefe painted up to her 85th year, and Louise Bourgeois until her 98th year. Picasso, who had begun creating as a boy, kept on painting till his death at 91.
With age comes wisdom, and often art created later in life reflects a distillation of vision with a maximum power of effect.
Celebrating Artists, Young and Old
As art lovers and collectors, we should keep our minds open, no matter the age of the artist. As we've seen, one can be great in all seasons. The passionate art lover and art collector can recognize that taking a vital role in the pleasure and support of great art is an art form itself.
Henry on Pop Art works with artists at every stage in life. If there is one lesson to be taken away from that experience, it's this: no one is too young or too old to make art. It's always the right time to express yourself creatively. In the end, it's how powerful the final art is, no matter the age of the artist.
If you are interested in the work of Yayoi Kusama or other Blue Chip Pop and Contemporary artists, look through the HOPA galleries today. We simplify the art buying process, guiding you to collectible works of art that match your vision and your investment with intelligence and finesse.
Own a piece of modern history — Learn how
---