The Serene Pop Genius of Ed Ruscha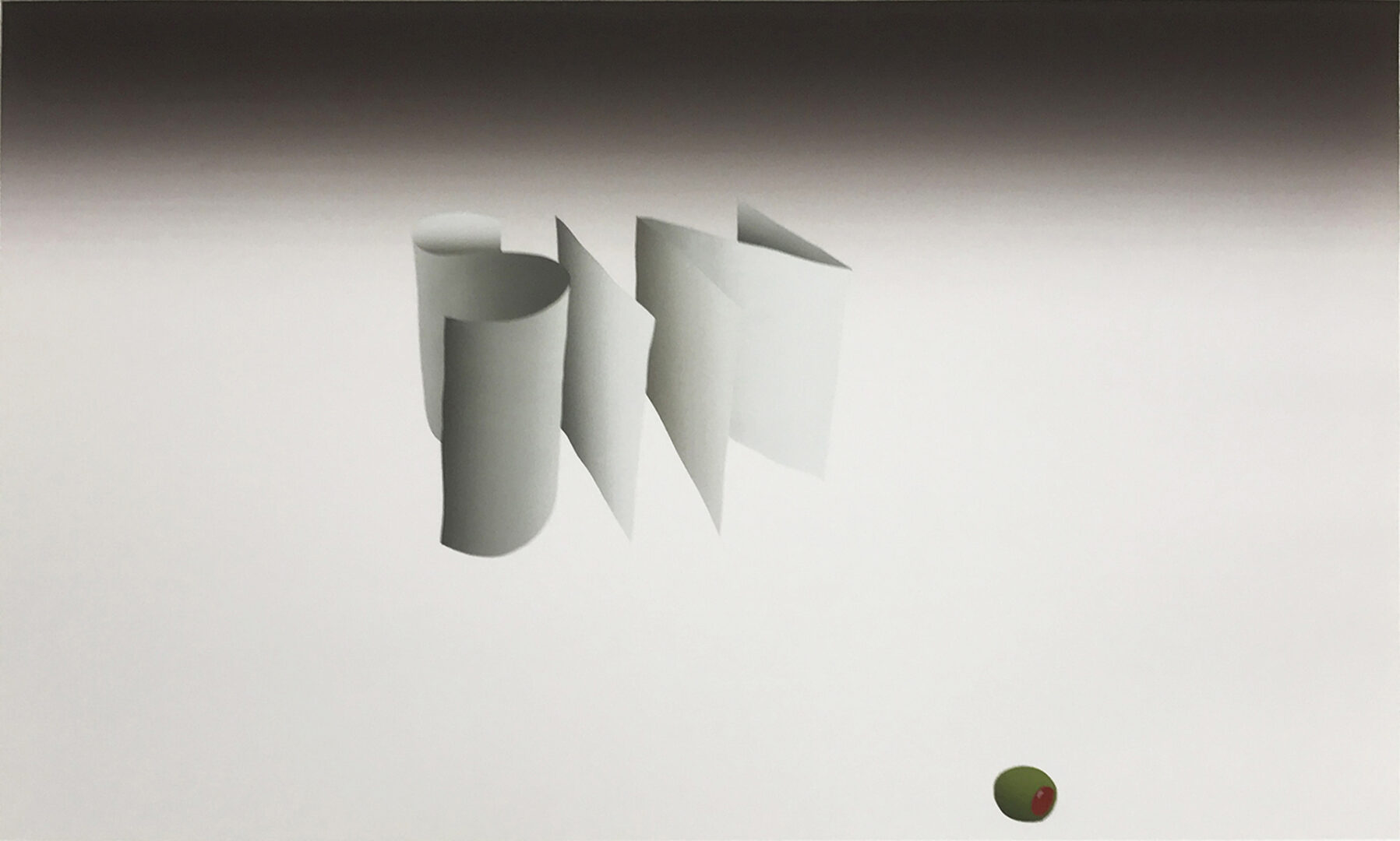 Ed Ruscha – Sin
"I like the idea of a word becoming a picture, almost leaving its body, then coming back and becoming a word again." — Ed Ruscha
Ed Ruscha is an artist who never stands still. After helping solidify Pop Art as a defining movement of the 20th century, he continues to change his methods and experiment with his style. Now in his 80s, the artist is still producing work that is as haunting and contemplative as ever.
While his contemporaries like Andy Warhol and Roy Lichtenstein sought inspiration from pop culture (both in form and content), Ruscha's work stands out for the singular direction he took these same threads. The influence that Surrealism and Dada masters like Marcel Duchamp made in his early years never left, always informing how he creates. He blends all of this together and delivers the results through a meticulous attention to process, leaving a body of work as relevant today as ever.
His newest work does not rest on the laurels of his 20th century megasuccesses. Instead, he pushes on into new frontiers. And we keep following.
Early Life and Career
Ed Ruscha, born in 1937, grew up in Omaha, Nebraska and later Oklahoma City. As a child, he developed a love of cartoons, leading him to draw extensively. His mother realized his artistic ability early on and fostered his budding talent.
He attended Chouinard Art Institute (now the California Institute of the Arts) in the late 50s where he edited a journal and made contacts with several future names in the art world. After graduating, he traveled across Europe and eventually moved to Los Angeles, where he worked as a layout artist at the Carson-Roberts Advertising Agency.
It was here that the young Ruscha took in, day in and day out, the curves of letterforms and the variety of expression hiding within different typefaces. This close proximity to the world of image and copy made an impact on the artist that would continue to make its presence felt throughout his career. He continued this close connection the entire decade, including stints designing layouts for Artforum magazine.
At the same time, he painted, took photographs and created collages, slowly gaining a reputation in the LA art scene. Immortalizing California cool. He was included in the seminal "New Painting of Common Objects" show that launched Pop Art — appearing alongside the likes of Warhol and Lichtenstein. By the end of the decade, his prominence in the scene earned him a visiting professorship at UCLA.
His work from this time shows, in embryonic form, many of the approaches and motifs that would come to define his career. His photography series "Every Building on the Sunset Strip" (1966) obsessively documented precisely what it claims to — although he only managed to get about a tenth of the Strip's 24 miles. The work was self-published as an accordion-folded book. The artist has since returned to the concept, making similar projects based on Hollywood Boulevard and Melrose Avenue, providing striking, historic continuity through his career. The entire backlog, including his ongoing updates, was finally acquired by the Getty Research Center.
As his profile grew, he took on several commissions, including for the Denver Public Library, the Los Angeles County Museum of Art, the San Francisco Museum of Modern Art, among many others.
These achievements have placed Ruscha's name at the top of modern and contemporary art.
Word Paintings
His 60s paintings already focused on typography and its interaction with language, as well as riffs on the graphic design of film studios and company logos. These word paintings have gone on to become a staple of Pop Art retrospectives, and they remain Ruscha's biggest contribution to our visual culture.
Pop Art as a movement provided a context where Ruscha's word paintings made sense. Informed, no doubt, by his years as a layout editor, the pieces can be ironic, glib or something more mysterious — emanations of a culture sent through the prism of one of its leading artists. They can even be poetic explorations in the music of language, as with "Inner City Make Scream" (2014), the title quoting the words that appear over a shredded tire that floats in the air.
In one respect, the paintings document the typographic trends of the time — sometimes playing off these resonances and sometimes eschewing these connections to pursue his own vision. The artist gathers his phrases from half-heard conversations on the streets, from advertising and from ear worms that simply arrive unbidden into his head.
The sensitivity and direct honesty he uses to render these is a fascinating practice in artistic conviction. And though they helped spur on Pop Art, they've maintained their relevance for more than half a century.
Ed Ruscha's Legacy
The intellectual bravery of Ruscha's work became influential seeds for multiple genres we take for granted today. Yes, of course, he is a father of the Pop movement, but he is also a touchstone for the development of Conceptual Art in general. His new ideas built off of many concepts in Abstract Expressionism, and he helped build the bridge between that mid-century juggernaut and contemporary versions of that same impulse.
His profound legacy still grows as Ruscha continues to create in his LA studio. In 2020, he debuted Drum Skins. The series features over a dozen word paintings on found drumheads collected by the artist over the last forty years.
The pieces celebrate the language spoken in his childhood Oklahoma, where double-negatives don't cancel each other out (what linguists call negative-concord). The effect is joyful, a little funny and — as always — worth pondering.
In 2019, his rare 1964 painting, "Hurting the Word Radio #2" was sold at Christie's for a new auction record of $52.4M for his work.
This series, and all the other works in his massive oeuvre, provide us with a record of a mind that is always alert, always listening. He's made this extraordinary record with painting, photography, drawing, printmaking, artist's books and film. The prolific Ed Ruscha continues to astound with the mystery, talent, vision and life force needed to create his unique, brilliant art.
---