The Power of Patterns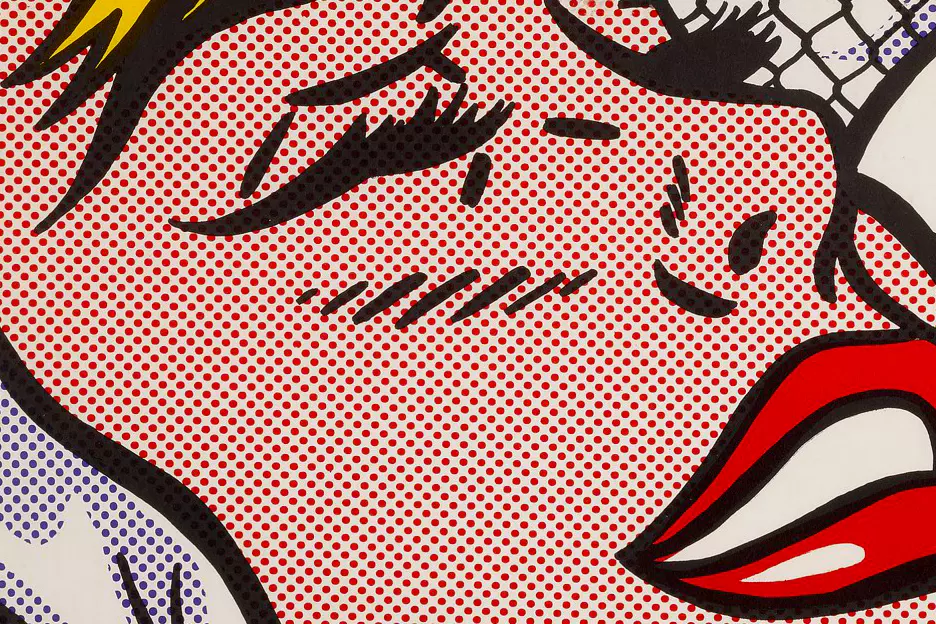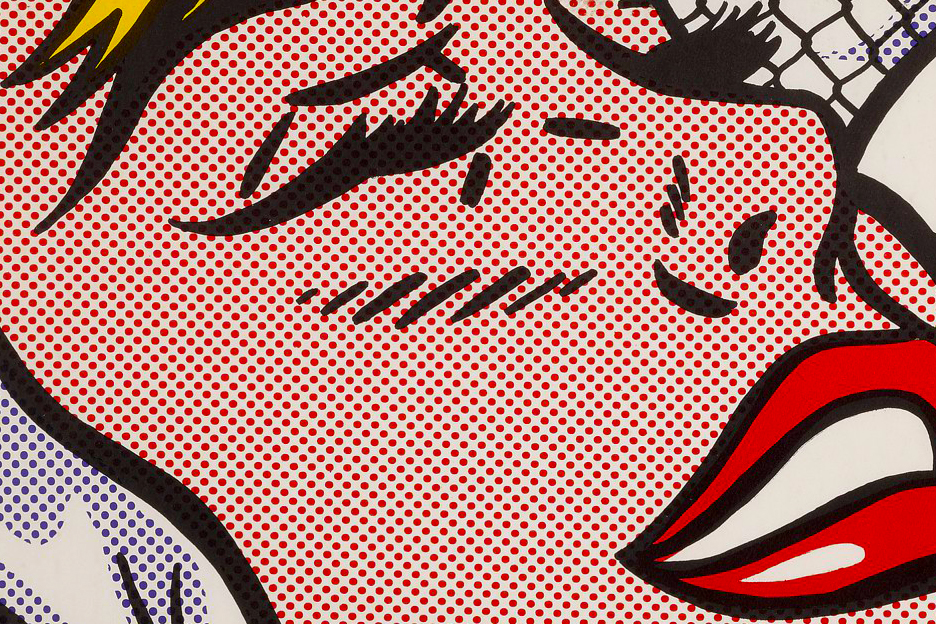 Roy Lichtentein – Shipboard Girl (detail)
Patterns carry an incredible visual force. They can communicate cultural differences: for example, consider the variance between houndstooth, camouflage, and kente cloth patterns. They can adjust your mood, like the chipper polka dot or the rather sober pinstripe.
Because patterns have such a strong effect on us, they are an essential element in the world of art.
By bringing in repeating shapes, artists can create their own rhythm. They can also mix and match patterns — either to create an alluring combination or clash them in provocative ways.
Patterns in nature are extraordinary to explore…some of the most complex can only be seen with a microscope. These patterns have astonished and inspired scientists and artists for centuries…spirals, dots, curves and geometrics revealing the endless mystery, variety and beauty in nature.
Artists can also use the specific cultural associations patterns have, giving them a chance to make a commentary on society itself.  
How Artists Use Patterns
Artists, especially over the past 100 years, have explored patterns in depth. One of the most popular examples is Roy Lichtenstein. He blew up and adjusted frames from comic books. As he did this, he revealed Ben-Day dots, a way of printing color cheaply. He decided to keep them intact and to scale in his work, creating one of the most iconic looks in Pop Art history.
Inspired by her childhood hallucinations and visions, brilliant artist Yayoi Kusama incorporates the similar motif of the polka dot, using it to great effect in her popular sculptures and installations.
The compelling portraits of Kehinde Wiley often include backgrounds influenced by the British textile designer William Morris. These gorgeous patterns give his subjects a lively, elevated, abstract setting.
And think of the mega-popular spot paintings of Damien Hirst. In these deceptively simple works, Hirst repeats a simple pattern, which allows him to explore the emotion of color combinations.
Contemporary artists like KAWS and Takashi Murakami have continued this legacy in Pop Art of creating patterns — often used as a kind of trademark.  
Bringing Patterns Into Your Life
Patterns are not just powerful, they are also accessible. From the art you hang on your wall, to the clothes you wear every day, you can easily take advantage of everything they have to offer.
The most important thing to keep in mind is that patterns project. For instance, a charming gingham says something entirely different than a wild leopard print. With your clothing, it's a similar approach. People often match the pattern to the activity. This is generally why business people will wear more traditional patterns — except maybe on their socks, which, because they are mostly hidden, allow people to go wild and express themselves in unique ways.
When it comes to art and interior design, designers often match the pattern to the place. A stimulating pattern that dazzles the eye (like a brightly colored chevron) might be the perfect addition to your office where it can imbue the space with inspired energy.
But for an area like the bedroom, you might want something more flowing, soothing, like a gentle floral or paisley motif.  
Noticing a Pattern
While patterns have always played a role in art history, like the incredible geometric work by Islamic artists or the striking symbolic patterns of the Southwest Native Americans, Pop Art really helped bring iconic patterns into the mainstream of Western art. Since their reintroduction, they've played a major role in galleries around the world.
If you'd like to make more use of patterns and motifs in art, reach out to Henry on Pop Art. Henry is a world-class Blue Chip and Contemporary Art expert who can help you find the perfect piece for your needs.
Consult the expert — Ask Henry    
---