The Mystery and Allure of Andy Warhol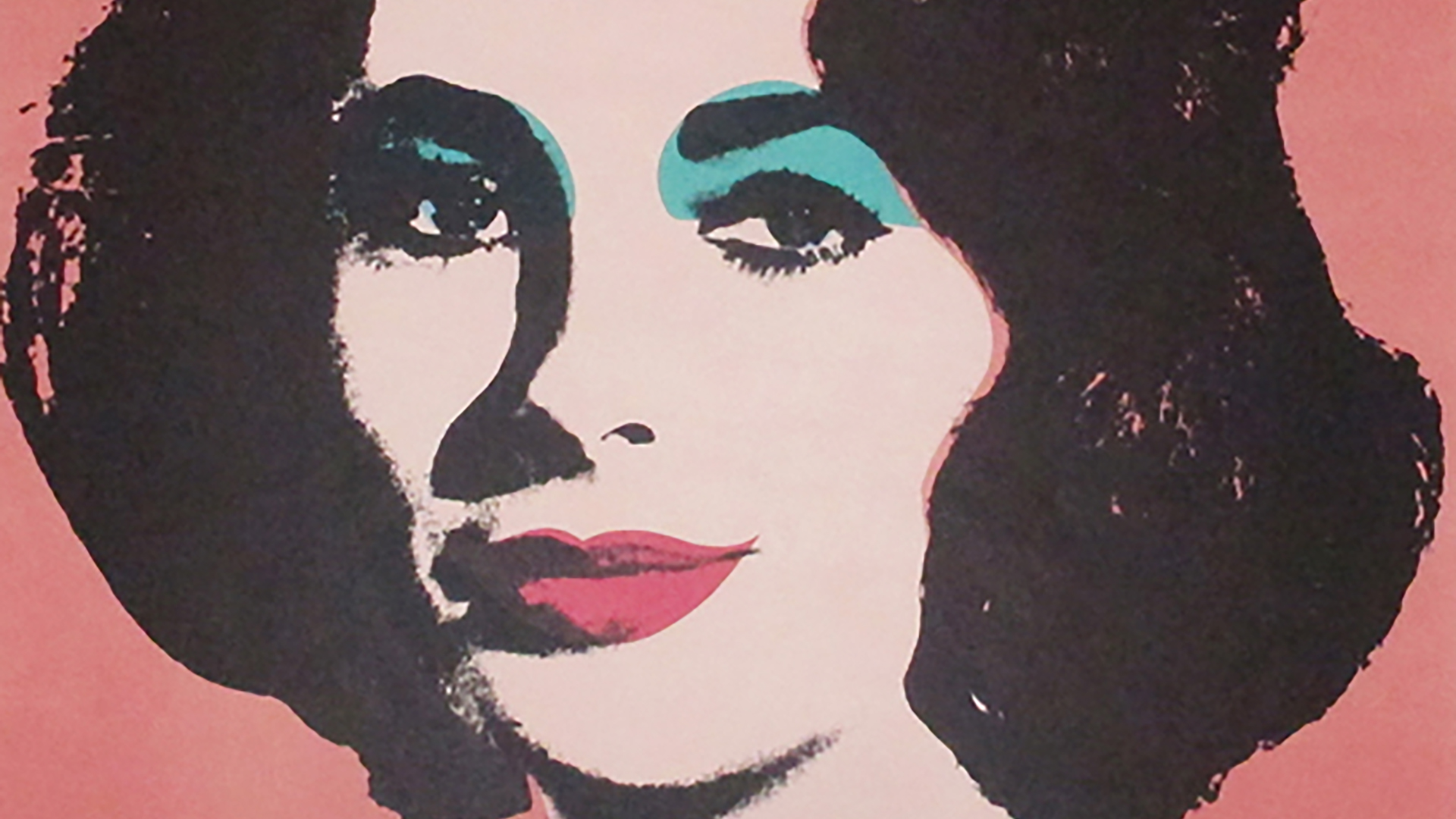 Andy Warhol – "Liz"
"Human beings are born solitary, but everywhere they are in chains – daisy chains – of interactivity. Social actions are makeshift forms, often courageous, sometimes ridiculous, always strange. And in a way, every social action is a negotiation, a compromise between 'his,' 'her' or 'their' wish and yours." ~ Andy Warhol
Andy Warhol né Andrew Warhola – (1928 – 1987).
Andy Warhol would probably like that the world still idolizes, imitates and loves him.
Legendary artist, film director and producer, Andy Warhol is the quintessential embodiment of I Am Art. Everything I Do is Art. His life was his art. And Warhol's art is timeless. To this day, he remains of global interest and mystery, and his relentlessly rising prices at auction are a true testament to his timelessness. He exalted the mundane. Made icons out of things. His seemingly blasé gaze took in NYC and the world during the wilding of the '60s and translated it into perpetual cool.
"I've always had a conflict because I'm shy, and yet I like to take up a lot of personal space… I wanted to command more space than I was commanding. But then I knew I was too shy to know what to do with the attention if I did manage to get it. " ~ Andy Warhol
Cult of Personality
From a devout, poor but proud immigrant family, through sheer grit, vision, talent and style, Andrew Warhola produced his greatest creation…Andy Warhol, the world's King of Pop Art. More than 30 years after his death, Warhol commands great power and value in some of the greatest art collections in the world.
His work had purpose, could be enigmatic, made many scratch their heads and sold for millions. His own life took on mythological proportions, made up of his various Factories with their outrageous, themed parties; his retinue of up and comers (including future luminaries Jean-Michel Basquiat and Keith Haring), pop sensations, beautiful street people, those he collected from the fringe.
And of course there are his words, words that haunt us to this day.
"In the future, everyone will be world-famous for 15 minutes."
— Andy Warhol (possibly misattributed, which is so very Warholian)
He presaged the dawning of a new era where celebrity becomes the only cachet left, where social bonds are replaced by media, where integrity is replaced by fame. If he did not say those famous words about our 15 minutes, his work did. Perfectly capturing the evanescence of life, fame and youth.
His most celebrated silkscreen prints contain portraits of the famous, like Elizabeth Taylor, Elvis, Marilyn Monroe and Chairman Mao. But there were also portraits of products, like his legendary fascination with Campbell's Soup cans — a different kind of famous that so many in the 20th century grew up with.
By merging the reproduction of celebrity image with the reproduction of product design, he said everything about American culture then and, only more so, now. These celebrities are products: they are reproduced and sold. They move beyond the realm of people and enter into the tinsel-laden frontier of America's collective imagination — as fascinating individuals that exist forever, gazing out at the viewer with mystery and seduction.
But the frontier is over. We reached the coast. And now we turn inward, connecting with ever more sophisticated information technology, chattering and sharing images at ever quicker speeds…brutally drowning quality with relentless, mind-numbing quantity.
What made Warhol capable of seeing all this before it came to pass? What drove him? And what would he think about the world today?
Andy Warhol's Road to Pop Art
Before anything else, Warhol was a pop artist. In some ways, he was and still is the pop artist.
He was born Andrew Warhola in Pittsburgh, Pennsylvania — the son of Czechoslovakian emigrants to the United States. Unsurprisingly, his mother Julia (née Zavacká) was a highly creative person. One of her most common projects was her use of Campbell's Soup cans as vases for expressive floral arrangements.
An illness in third grade left Andy bedridden for long stretches of time, and it is here that he drew while listening to radio broadcasts and gathering glamour shots of movie stars.
His later education, in fact, was not in a traditional artistic medium. Instead, he earned his Bachelor of Fine Arts in pictorial design. He took these credentials to New York City to work in magazines and advertising.
During this time, Warhol would make ink sketches. His assistants helped him transfer these drawings by pressing a new surface onto the still-wet ink. That created an illustration with blotted lines — Warhol's first artistic trademark.
This popular new style led to more work, which Warhol used to fund his ever more lavish lifestyle. But at the end of the 1950s and beginning of the 60s, fine art began to change. The first wave of pop art was hitting the shore of the art world, and Warhol saw an opportunity to take the leap from the pages of magazines to the walls of galleries.
With a makeover and early success, Andy Warhol was on the rise. And in 1962, he showed his series of 32 Campbell's Soup cans, displayed on shelves to mimic a grocery store. It is from this seminal show that his career took off.
In 1962, he opened the Silver Factory (in a literal former factory) covered in tin foil and mirror fragments. Here he could make art, launch superstars and throw wild, amphetamine-fueled parties. This and future iterations became haunts for the famous, as well as writers, artists and musicians.
Andy Warhol went on to produce films, countless works of visual art and photography. But in 1968, radical feminist and playwright Valerie Solanas shot Warhol out of misplaced paranoia, forever affecting the artist physically, creatively and psychologically.
When he died in 1987 after gallbladder surgery, Warhol was perhaps the most famous artist in the world — his estate was valued at about $600 million. Throughout recent history, his name and influence would go on to change contemporary art time and time again.
Andy Warhol Today
Warhol made an impact because he saw things as subjects for art that no one else could. In particular, he latched onto the fact that the faces of the celebrities and the design of common household products were to the modern person what flower gardens were to the late 19th century French, or what Christian iconography was to the Italians of the